Facial Acupuncture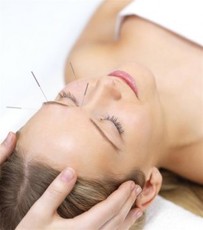 Get a younger, more vibrant look without undergoing an invasive procedure. This natural approach to anti-aging uses acupuncture needles to reduce lines and wrinkles. Facial Acupuncture is a safe, painless and effective treatment for renewing the face as well as the whole body. Fine lines may be entirely erased, deeper lines reduced and bags around neck and eyes firmed.

Fine needles are placed at a variety of acupuncture points on the face, neck and around the eyes to stimulate the body's natural energies, or Qi. Since muscle groups are addressed as well the acupuncture points, the face lifts itself, via the acupuncture points, through the muscles' toning and tightening action. The needles also stimulate blood and circulation, which improves facial color and improves collagen production.

---
Benefits
Reduces & Delays the effects of facial aginn
Non-surgical & non-invasive
Lifts sagging skin & improves muscle tone
Reduces fine lines, frown lines & wrinkles
Minimizes crows feet around the eye
Increases collagen production
Improves elasticity of facial muscles
Reduces dark circles & puffy eyes
Improves hormonal balance to reduce acne
Lifts sagging skin and drooping eyelids
Restores a youthful glow & evens out the skin tone


Cellulite Acupuncture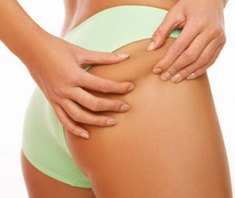 Cellulite is the name given to lumpy, irregular fat deposits that appear as dimpled skin around women's hips, buttocks and thighs. Cellulite, according to Chinese Medical theory is a condition of excess damp or mucous in the body. When the Spleen's energy becomes deficient it causes poor digestion function and is often the cause of both being over-weight and cellulite. That is why external treatments like topical creams cannot effectively deal with this problem.

Acupuncture is a natural and safe way to help eliminate cellulite. Cellulite Acupuncture is used by inserting needles into acupuncture points to help stimulate blood flow to specific areas both locally & distally. Although one may assume that cellulite affects the outward appearance of the skin, it develops deeper in the layer of your cells and connective tissue. Improving the overall health of the Spleen by using the appropriate herbs and acupuncture points will enhance circulation to the skin by nourishing the connective tissue from within.
---
Benefits
Smoothes, firms and tightens the skin
It is non-surgical and non-invasive
Targets problem areas of the hips, buttocks and thighs
Promotes elimination of fat and cellulite
Increases circulation to improve texture and muscle tone
Drain & detoxifies the body
Prevents further accumulation of fat deposits



Course of Treatment
For optimal results treatments may take up to 10 sessions. Treatments should be done 1-3 times per week for best results, with each appointment lasting about an hour. Most patients see a result after five sessions. Each patient will respond differently to the treatments depending on their age, lifestyle and genetics. Although Acupuncture will enhance the appearance of cellulite, no permanent result is possible. Therefore, maintenance treatments are recommended once every month for optimum results.